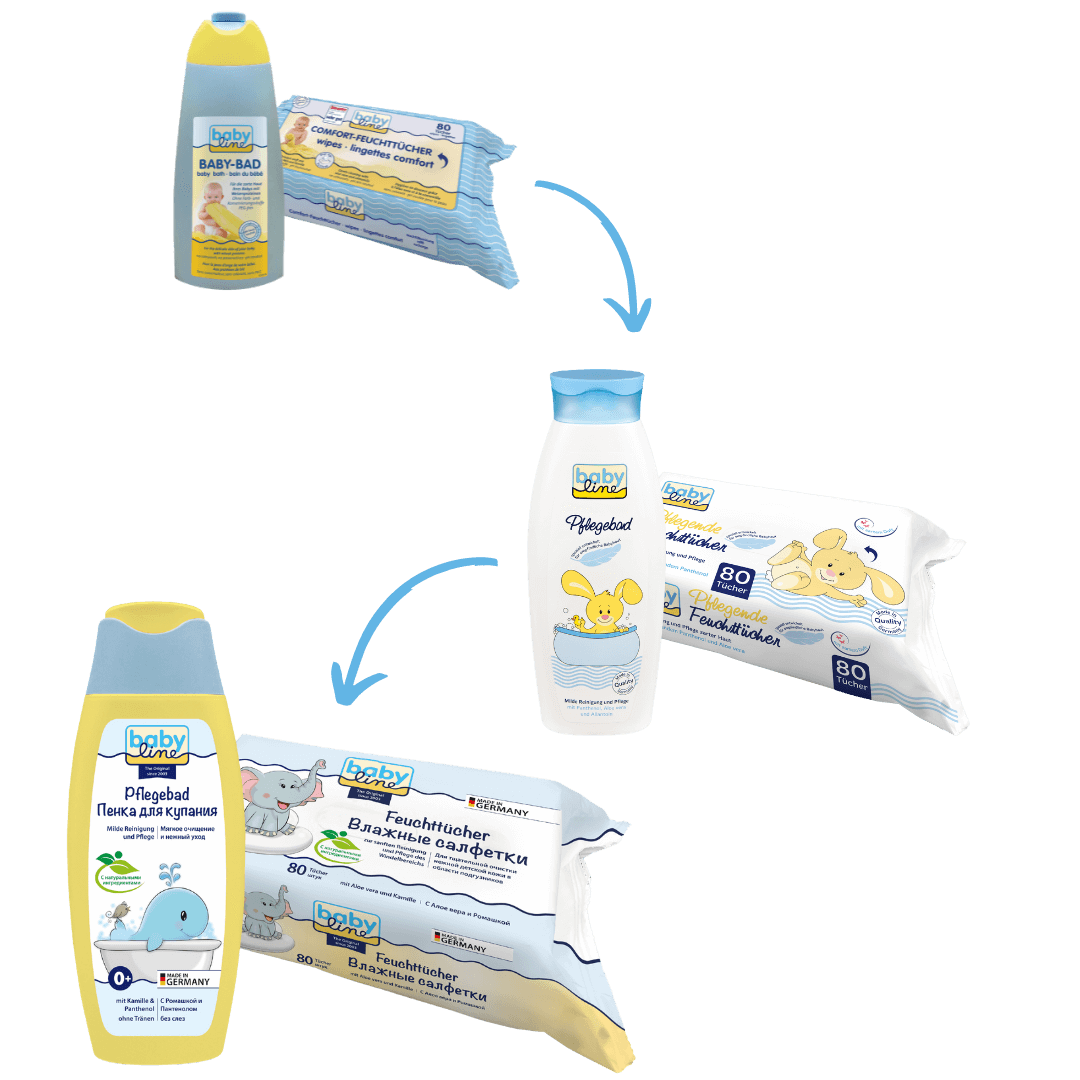 History of baby line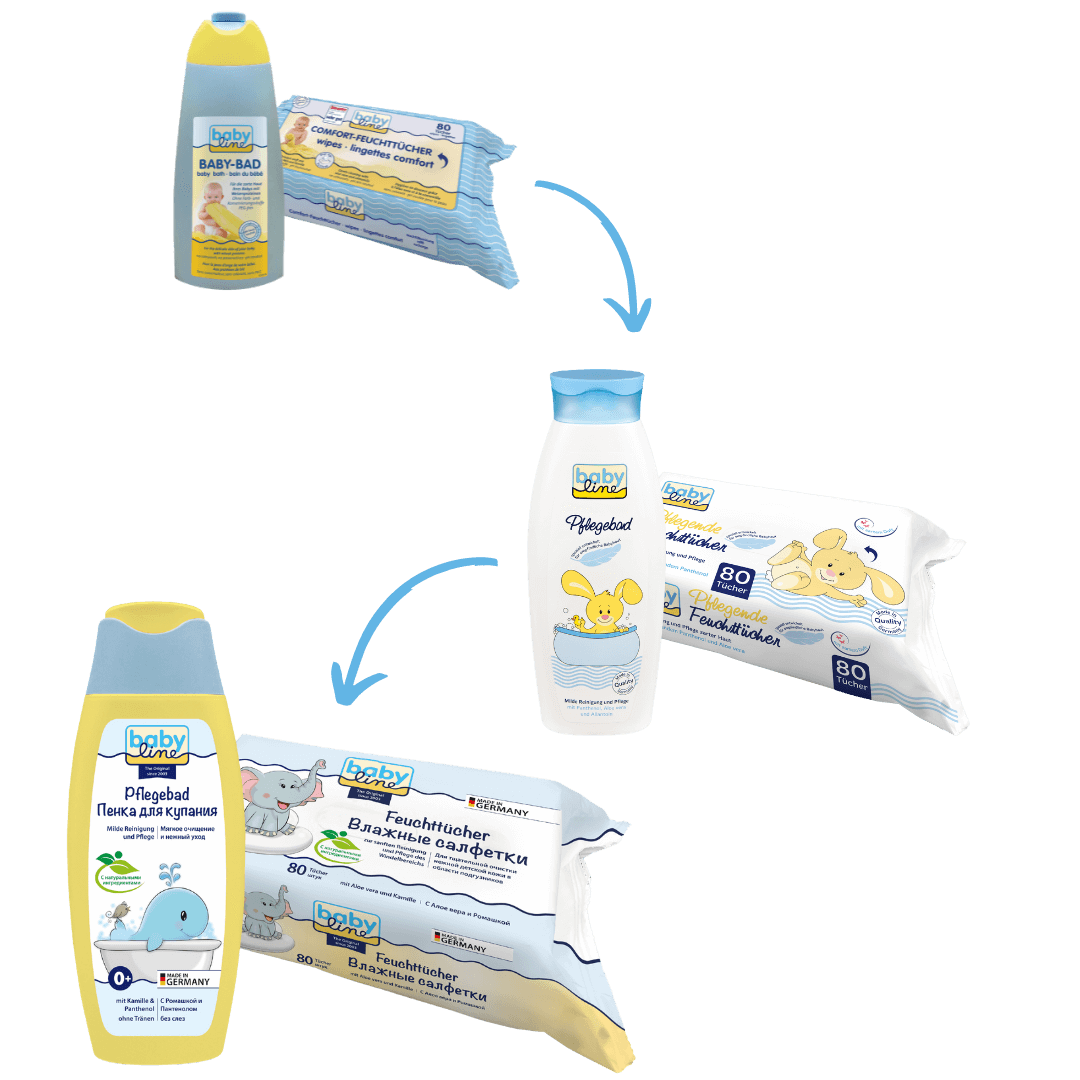 The idea of founding Baby Line arose more than 30 years ago in Germany. The founders of the brand had this goal of creating a "high quality children's range that is adapted to sensitive baby skin".
The Baby Line range had expanded significantly by 2003. Thanks to natural ingredients and anti-allergy formulas, Baby Line quickly won the trust of mothers.
Many years of experience, innovative ideas, German quality - that's why moms trust us!